Donald Trump could be indicted​ in New York. Here's how the criminal investigation unfolded, dating back to ​his alleged affair with Stormy Daniels.
In January, the Manhattan district attorney's office began presenting evidence to a grand jury relating to former President Donald Trump's role in a "hush-money" payment to adult film actress Stormy Daniels.

Prosecutors appear to be looking at whether Trump falsified business records relating to the payment, a low-level felony that carries a sentence of anywhere from zero jail time up to four years in state prison.

If the grand jury votes to indict, Trump would become the first former president to face criminal charges.

Here's a timeline of Trump and Daniels' alleged relationship, the $130,000 payment to keep Daniels silent, and the testimonies leading to a possible indictment.

Trump and Daniels meet in 2006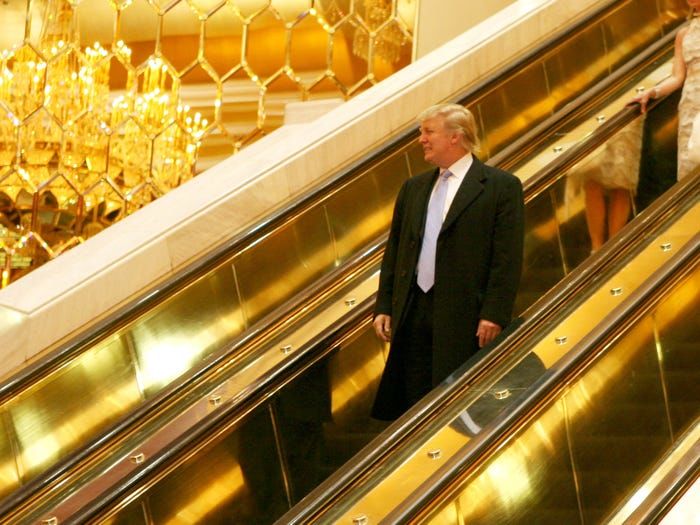 Donald Trump.
Trump, then 60, and Daniels, then 27, met at a celebrity golf tournament at Lake Tahoe in 2006, according to a "60 Minutes" interview with Daniels in 2018.

He invited her to his hotel room, and they had sex, she said in the interview. Trump suggested he could get her an appearance on his popular NBC show, "The Apprentice," she also claimed.

Trump's third wife, Melania Trump, had given birth to their son Barron just four months earlier.

Trump and Daniels stayed in touch for a few years. In 2011, Daniels gave InTouch magazine an "explosive full interview" on her affair with him. In the interview, Daniels described her meeting with Trump in detail, including their conversations about Daniels' work and future interactions between the two.

The 2016 election

In 2016, Trump won the Republican Party nomination for president.

On October 27, 2016, days before the general election, Cohen wired a $130,000 payment to Daniels' lawyers in return for her contractual promise to stay quiet about the alleged 2006 affair, according to Cohen.

Numerous documents may have been "falsified" — allegedly at Trump's direction — in connection to that payment, which federal prosecutors said was an illegal, unreported contribution to the Trump campaign.

Daniels' non-disclosure agreement used fake names for her and Trump — "David Dennison" and "Peggy Peterson" — with a secret side-letter divulging their real names, former lead Manhattan prosecutor Mark Pomerantz has alleged in his book, People vs. Donald Trump.

Cohen would be reimbursed through monthly payments made the following year by Trump and the Trump Organization, the federal government and Pomerantz have alleged.

That reimbursement was recorded as "legal fees" in Trump Organization records, according to Pomerantz.

Trump was elected president on November 8, 2016, and sworn in on January 20, 2017.

In January 2018, The Wall Street Journal broke the details of the hush-money payment. Trump quickly denied ever having an affair with Daniels and has continued to do so.

Daniels promptly sued Trump, detailing their alleged affair and the $130,000 payment she accepted from Cohen. Daniels also said Cohen used "intimidation and coercive tactics" to get her to sign an earlier statement denying the affair.

Cohen pleads guilty to federal charges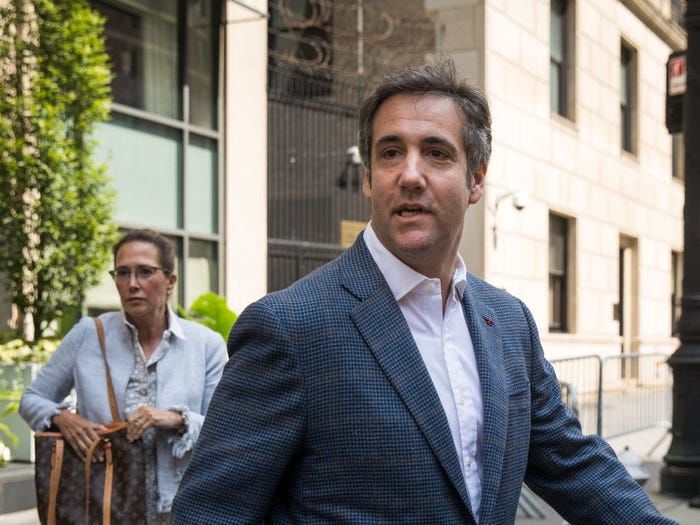 Michael Cohen, former personal attorney for Donald Trump.

In August 2019, Cohen pled guilty to multiple crimes, including campaign finance violations and lying to Congress on Trump's behalf in connection to the timing of a failed plan to build a Trump Tower in Moscow. He was sentenced to three years in prison.

Cohen told federal prosecutors in Manhattan that Trump, by then president, reimbursed him for the hush-money outlay throughout 2017, in monthly $35,000 checks disguised as legal fees to Cohen's law practice. Trump was referred to as "Individual-1" in court documents by prosecutors.

In the lead-up to Trump's 2020 loss to President Joe Biden, prosecutors at the Manhattan district attorney's office began pursuing in earnest a possible case against Trump.

Trump has repeatedly denied wrongdoing and has described the multiple investigations into his finances as "witch hunts."

Federal prosecutors choose not to go after Trump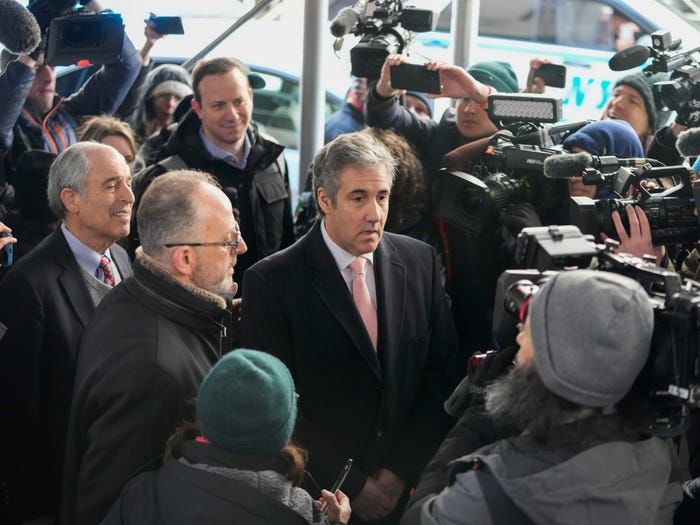 Michael Cohen, center surrounded by reporters as he arrives for grand jury testimony in March.

While federal prosecutors said Trump directed Cohen's hush-money payments, they never brought an indictment against Trump alleging campaign finance violation crimes.

In his memoir, Geoffrey Berman, the US Attorney for the Southern District of New York at the time, wrote that his office "continued to pursue investigations related to other possible campaign finance violations."

Trump, though, was still in office and had presidential immunity. The Justice Department's Office of Legal Counsel has long held that it would be unconstitutional for the department to bring an indictment against a sitting president. Special Counsel Robert Mueller wrote in the report for his investigation into the 2016 Trump campaign's links to Russia that the policy prevented him from even considering the option.

When Bill Barr took over as attorney general in 2019, Berman wrote in his book, he tried to get Cohen's conviction reversed.

"Was he trying to ensure that no other Trump associates or employees would be charged with making hush-money payments and perhaps flip on the president?" Berman wrote. "Was the goal to ensure that the president could not be charged after leaving office?"

While Barr's attempt to throw out Cohen's guilty plea was unsuccessful, federal prosecutors in Manhattan still never ended up bringing charges against Trump after he left office.

According to the Associated Press, the prosecutors decided charges against Trump wouldn't stick. Prosecutors believed that a campaign finance case would be too difficult to win and that Cohen wasn't as reliable a witness as they hoped, the Associated Press reported.

But just because a federal prosecution wouldn't go forward didn't mean a local district attorney couldn't take on the case.

Evidence is presented to a grand jury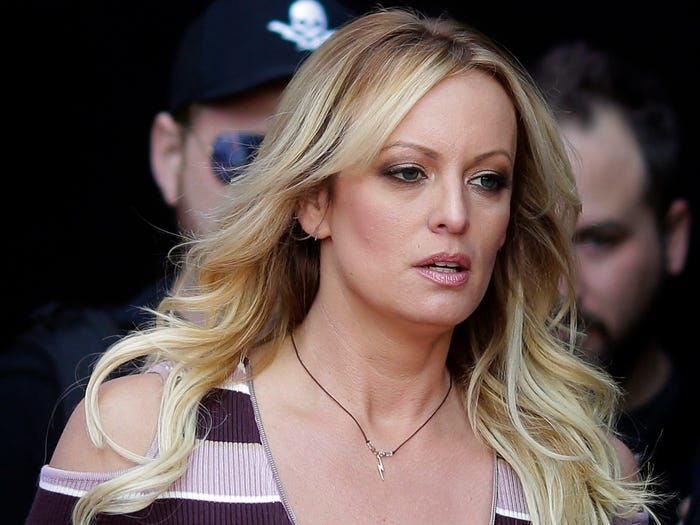 Stormy Daniels.

Manhattan District Attorney Alvin Bragg convened a grand jury in mid-January of this year to consider an indictment against Trump.

Since then, a steady stream of witnesses has met with prosecutors, including Trump advisors Hope Hicks and Kellyanne Conway.

Prosecutors have also met with Daniels herself. And Trump's former fixer and lawyer Michael Cohen, prosecutors' key witness, has made repeated visits to the DA's office and to the grand jury.

"I feel fine," a nervous-seeming Cohen told reporters as he arrived for his first day of testimony on March 13. "A little twisted, to be honest, inside. It's been a long time coming," he added. "Five years, now, give or take."

Cohen has been a key witness for the prosecution and said his "goal is to tell the truth."

"This is all about accountability," Cohen said, adding that Trump "needs to be held accountable for his dirty deeds."

Trump was invited to testify before the grand jury but rejected the DA's invitation.

What could happen next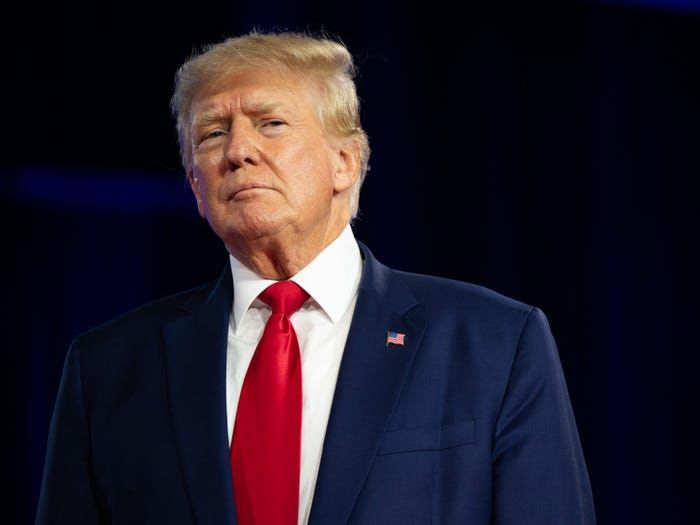 Donald Trump.

The final witnesses were scheduled to testify before the grand jury on March 20, though it is unclear when the panel may vote. Trump's lawyer has said the former president will voluntarily surrender to authorities if he is indicted.

Trump, who is running for president again in 2024, has been riling up his supporters ahead of any potential indictment.

In a Truth Social post early Saturday morning, Trump derided the prosecution, saying the allegations were based on a "fairy tale."

Trump cited "illegal leaks from a corrupt & highly political Manhattan District Attorney's office" as the source for his belief that "the far & away leading Republican candidate & former president of the United States of America will be arrested on Tuesday of next week."

"Protest, take our nation back!" concluded the former president's post, which was written in all capital letters.