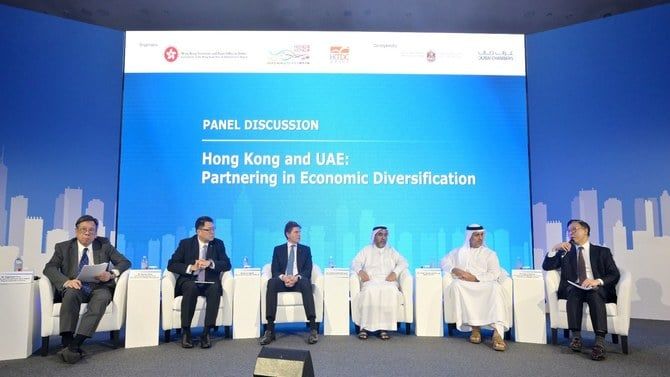 UAE, Hong Kong eyes opportunities in finance, tech and sustainability 
A delegation of business leaders from Hong Kong is currently visiting the UAE to strengthen existing business ties and develop new areas of collaboration in the technology, sustainability, and finance sectors.
Organized by the Hong Kong Trade Development Council, leaders from the Hong Kong Special Administrative Region will accelerate commercial ties with the UAE and support the strategic development of the country, Hong Kong, and mainland China.

A press conference was held on Wednesday in Dubai, which was followed by a business forum and dinner in the presence of Thani bin Ahmed Al-Zeyoudi, UAE's minister of state for foreign trade, Abdulaziz Al-Ghurair, chairman of Dubai Chambers and Sultan Bin Sulayem, chairman of Dubai International Chambers.

Three memorandums of understanding were signed by Hong Kong Trade Development Council and Dubai Chamber, Ho & Partners Architects, Negawatt, Masdar City, and The Catalyst, as well as Hong Kong Science and Technology Parks Corporation and Sharjah Research, Technology and Innovation Park.

The important strategic relationships which exist between China and the UAE are based on a shared backing for liberal trade policies, investment in cutting-edge technology, low tax regimes and backing for pro-business regulation.