For 13 months, US airmen have been advising Ukrainian aircrews on how to operate against Russian forces and use US-made weapons.
Since Russia attacked Ukraine last year, US airmen have been on the phone with their Ukrainian counterparts, discussing ways to operate against Russian forces and how to use US-made weapons, US Air Force officials said this month.

While Russia has some aerial advantages, both sides have effective air-defense systems that have kept the other from gaining air superiority, but Ukraine's air force continues to receive US-made weapons that allow it to strike valuable targets.

As with other US-made hardware, those weapons come with constant US support, according to Lt. Gen. Michael Loh, director of the US Air National Guard.

It started out as "here's what you need to do to survive the initial attack" and has evolved to "here's how you can continue to deliver airpower," Loh told reporters at the Air and Space Forces Association symposium on March 8.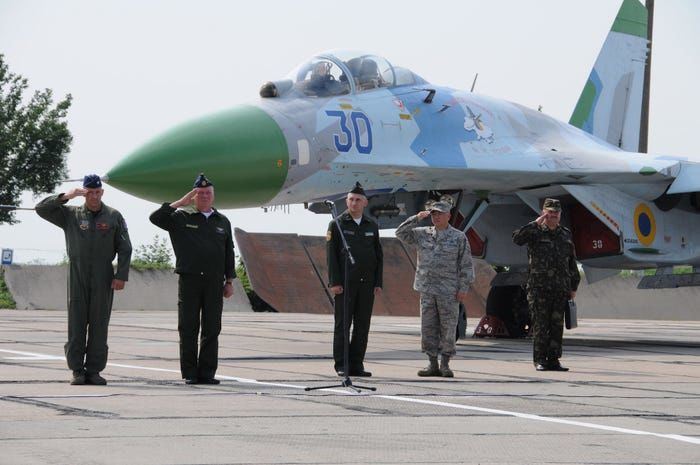 Much of the support comes from the California National Guard, which has worked with Ukraine since 1993 as part of the National Guard's State Partnership Program.

That relationship has "allowed a Ukrainian soldier to pick up the phone to say, 'Hey, I'm having a problem with this weapon system' to somebody who actually trained them and solve a problem on the ground," Loh said in response to a question from Insider.

US airmen have advised Ukrainians on conducting agile combat employment, the US Air Force's concept for dispersed operations, and on using US-made weapons, including the AGM-88, a high-speed anti-radiation missile provided last year to target Russian radars, and guidance kits, called JDAMs, that allow bombs to glide farther.

"We're continuing to provide them the tactics, techniques, and procedures for things like agile combat employment [and] new weapons systems, as you've seen in the press lately — 'how do I use a Glide JDAM' and some of those things," Loh said. "It was HARMs before that. So that has continued over this last 13 months of conflict."

Ukraine's air force still faces a tough operating environment. Ukrainian air-defense systems, ranging from Cold War-era cannons to sophisticated guided missiles, have helped keep Russian aircraft at bay and defended Ukrainian infrastructure from Russia's missile and drone attacks, but Russia also fields highly effective air-defense systems, which along with long-range sensors and missiles on Russian aircraft hinder Ukrainian jets' ability to operate effectively near the front lines.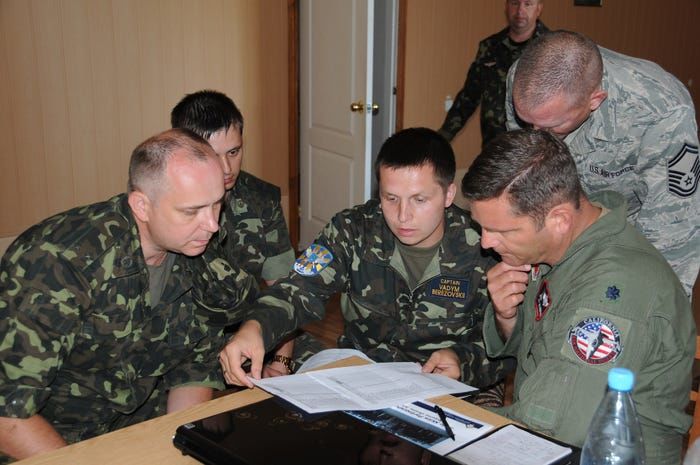 The US estimates that Russian forces have downed more than 60 Ukrainian aircraft and that Ukrainian forces have downed more than 70 Russian aircraft, according to Gen. James Hecker, head of US Air Forces in Europe.

"Both of their integrated air and missile defenses, especially when you're talking about going against aircraft, have been very effective, and that's why they're not flying over one another's country," Hecker said at the symposium on March 6.

Ukraine has been able to mount limited aerial attacks against Russian forces, including some high-profile attacks far behind Russian lines, usually with drone aircraft.

US-made HARM missiles, which US engineers scrambled to adapt for use on Ukraine's Soviet-designed MiG-29s and Su-27s in just two months, have helped with attacks on fixed targets, like air-defense systems, though both sides are "getting very good at taking these typically fixed sites and being able to move them, quite often in little time," Hecker told reporters.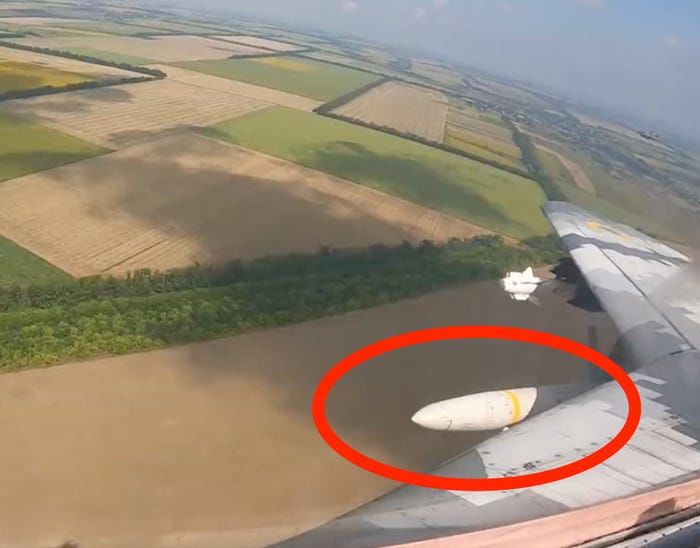 "We've just got them some precision munitions that have some extended range and go a little bit further than a gravity-dropped bomb," Hecker added. "That's a recent capability that we were able to give them, probably in the last three weeks."

Hecker appeared to be referring to the extended range JDAM, which uses wings and a GPS kit mounted on an unguided bomb to enable it to reach targets up to 45 miles away.

With its current capabilities, Ukraine's air force is able to do "a couple of strikes a day" at ranges "a little bit farther than HIMARS can get right now, but not real far out at all," Hecker said.

While discussion of future Western military aid to Ukraine has focused on fighter jets, officials and experts say artillery and air-defense weapons remain the highest priority ahead of increased fighting in the spring and summer.

Russia's frequent air attacks have taxed Ukraine's supply of interceptor missiles. Countries at the Ukraine Defense Contact Group meeting in January pledged to provide more of those missiles, and Ukraine is now "sitting in a pretty good place," Hecker added. "If they run out, then it's going to be very difficult for the Ukrainians to protect what they have right now."