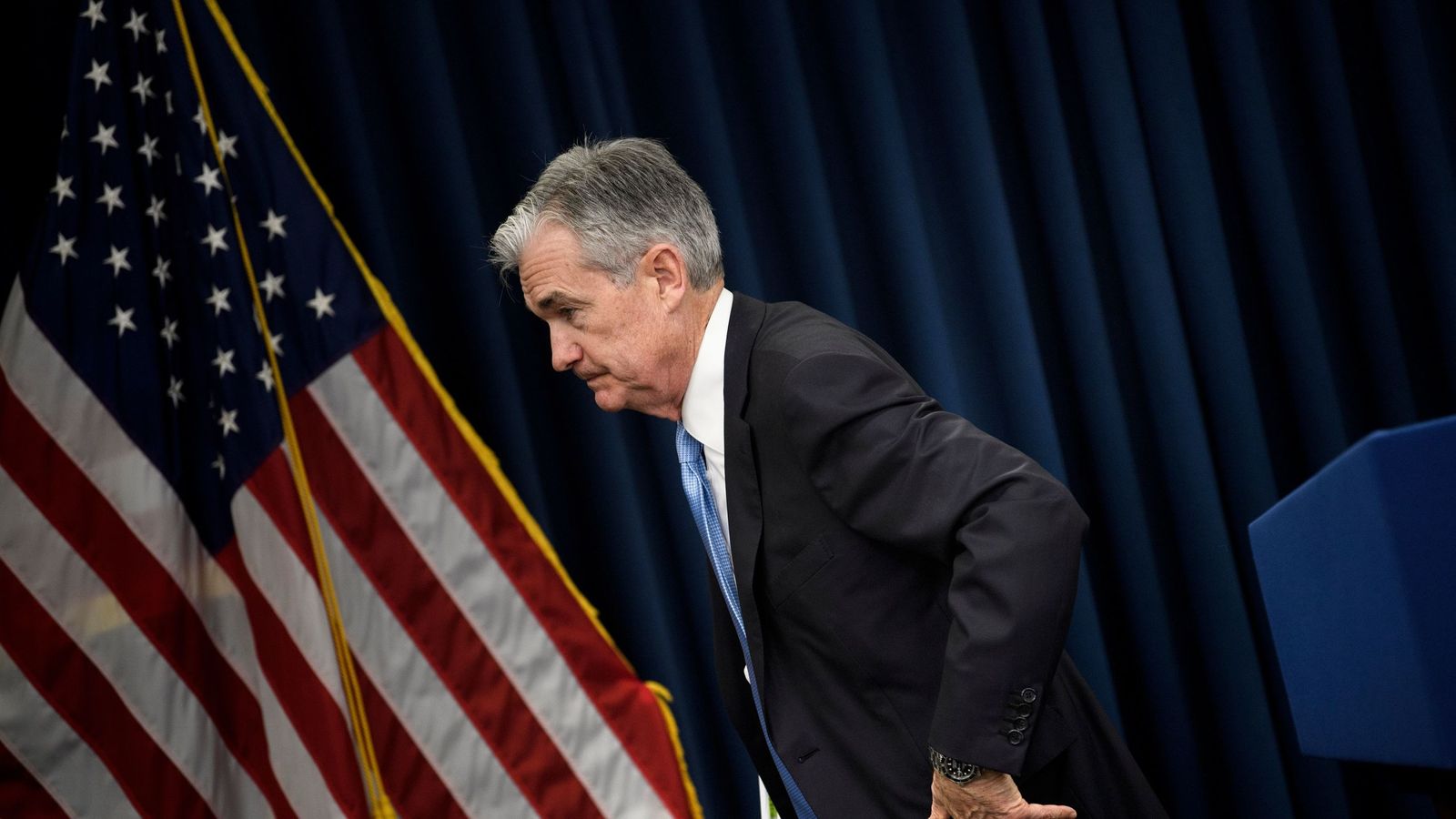 US interest rates rise higher despite continued banking turmoil
Following the increase, US interest rates stand at 5% to 5.25%, up from 4.75% to 4.5% since the last increase in March. Not since 2007 have they been this high.
The Federal Reserve - the US central bank, known as the Fed - has increased interest rates for the 10th time in a row despite the continued worst banking turmoil since the global financial crash.

The rate has been increased by 0.25 percentage points again in the Fed's continued effort to bring down inflation, which in the US stood at 5% over the 12 months to March - less than half the rate of price rises in the UK.

Despite the fall in price increases, the chair of the Fed, Jerome Powell, said there was a "long way to go" to bring down inflation.

However, he signalled Wednesday's rise may be the last for now as the Fed takes a "data-dependent approach" on future hikes. Economic data, such as the unemployment rate and number of jobs vacancies, will be used to make that decision.

While higher interest rates lead to higher profits for lenders they also put pressure on banks as some government bonds - money lent by investors to a state - lose value.

Those higher interest rates were one of the factors behind the collapse of midsize regional lenders in the US, including Silicon Valley Bank (SVB), Signature Bank, and most recently, First Republic which was bought by JPMorgan Chase before market open on Monday.

First Republic's demise became the second largest bank failure in US history. Markets are on edge after a sell off on Tuesday of US banking shares, a delayed reaction to the fall of First Republic.

But the Fed maintained the US banking system is "sound and resilient".

"Tighter credit conditions for households and businesses are likely to weigh on economic activity, hiring, and inflation," it said.

"The extent of these effects remains uncertain."

Despite banking sector assurances, Mr Powell said strain from the banking system in March, when SVB collapsed, is resulting in even "tighter" financial conditions.

Following Wednesday's increase, US interest rates stand at 5% to 5.25%, up from 4.75% to 4.5% since the last increase in March. Not since 2007 have they been this high.

In the US, the interest rate is a range, rather than a single percentage - unlike the UK - because the Fed is not permitted to set a specific figure. The figures is a target rate set to guide lenders.

Increased interest makes borrowing more expensive, driving up the cost of mortgage payments and credit card debt.

The hike came despite signals the US economy was slowing.

Fears of recession were raised as the world's largest economy slowed sharply in the first three months of the year, the first official estimate said.

Growth was measured at 1.1% between January and March, the Commerce Department said.