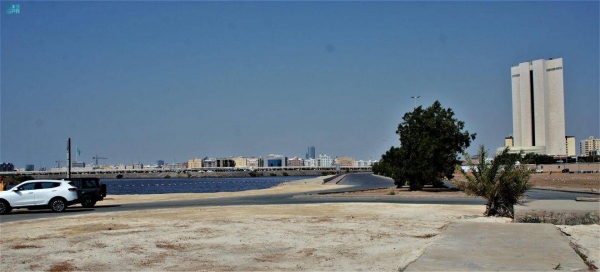 Waterfront project launched to reconnect Red Sea with Balad within two years
Jeddah Historical District Program (JHD), under the Ministry of Culture, launched its Jeddah Historic District's Waterfront Project on Sunday.
The project is part of the larger Jeddah Historical Rejuvenation Project that was launched by Crown Prince and Prime Minister Mohammed Bin Salman.

Speaking on the occasion, Minister of Culture Prince Badr Bin Abdullah Bin Farhan thanked the Crown Prince and appreciated his consistent support to preserve, restore and rejuvenate historic sites.

"The project, which will be implemented within two years, will reconnect the Red Sea with Balad — downtown Jeddah's popular moniker — and vitalize the historic Al-Bunt Port," he said.

The redeveloped waterfront, Prince Badr said, would be constructed in line with high and sustainable standards, and feature cultural, historical, and environmental themes from across Balad.

The project is part of a concentrated effort to platform the Balad area as a world-class tourist and cultural destination, a goal that is part of Vision 2030's objective of building a dynamic economy for an ambitious nation.

During the project's first phase, sections of the waterfront that had previously been filled decades prior to accommodate the city's urban expansion would be carved out once more.

In phase two, Lake Al-Arbaeen's water would be treated and purified, leading up to the final phase — phase three — which would include building a marina for luxury yachts, open green spaces, pedestrian overpasses and public utilities to round off Balad's sustainable urban structure.

The Jeddah Historical Rejuvenation Project aims to leverage the area's heritage and distinct cultural elements to power the local economy while redeveloping the urban space into an ideal place to live, work and create.

On completion, the project will highlight Balad's historic landmarks and enhance their presence within a refined, environmentally-friendly urban ecosystem complete with natural greenery and vibrant waterfronts.