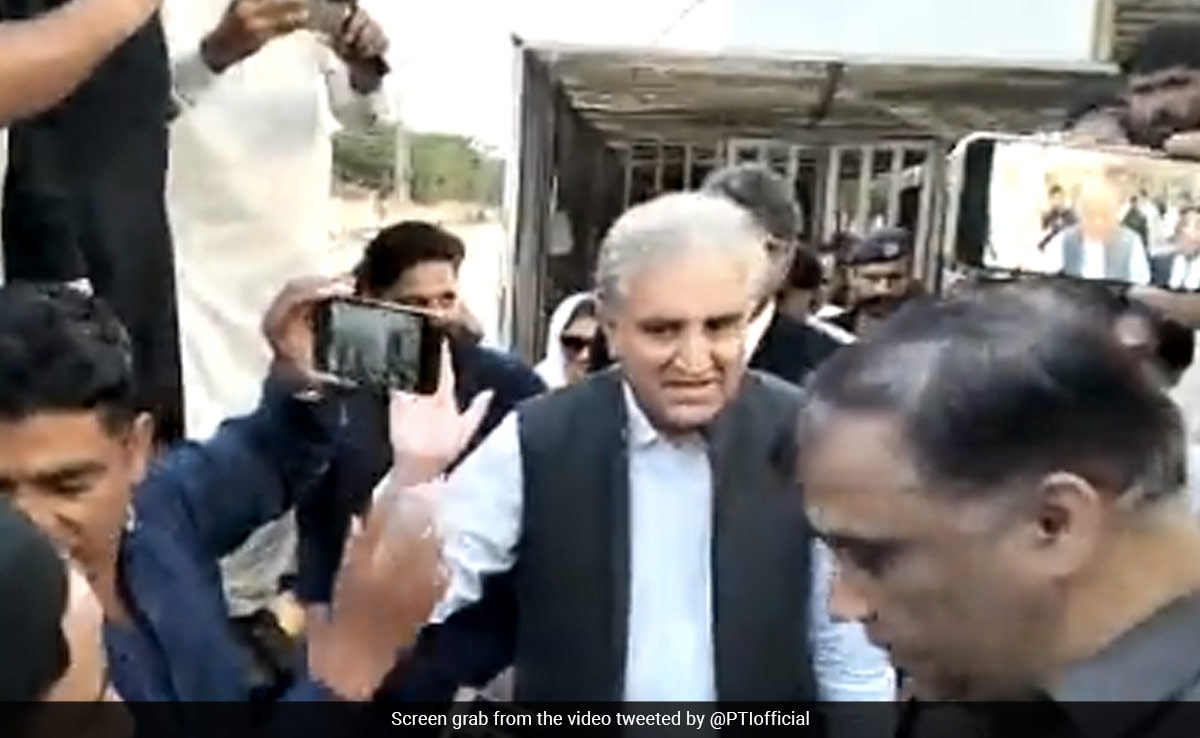 Ex-Foreign Minister and Former Party Leaders Arrested in Political Turmoil Released from Jail
Shah Mahmood Qureshi, a top leader of Imran Khan's party and the former foreign affairs minister of Pakistan, was arrested last month on charges including inciting violence following Chairman Imran Khan's arrest in a corruption case on May 9.
He was released from a Rawalpindi prison on Tuesday following a court order.

Qureshi will meet PTI chief Khan at his Zaman Park residence in Lahore on Wednesday to discuss the political turmoil in the country.

The former minister said he will try to secure the release of other innocent people in jail and will consult with his legal team.

Violent protests erupted on May 9 after Khan's arrest, leading to the arrest of over 10,000 workers of his party across Pakistan, 4,000 of them from Punjab province.

A group of former leaders, including Fawad Chaudhry, Imran Ismail, Shireen Mazari, Fayyazul Hassan Chauhan, Firdaus Ashiq Awan, and others, have resigned from Imran Khan's party.

A delegation of former party leaders, including Fawad Chaudhry, Imran Ismail, Mahmood Moulvi, and Aamir Kiani, met with former PM Qureshi in jail and attempted to convince him to leave Khan's party.

However, Qureshi's son Zain Qureshi stated that his father has only done politics based on "principles" and not "position and greed."