When a massive explosion tore through the port of Beirut on Aug. 4, 2020, killing more than 215 people, Lebanese officials promised a swift investigation that would bring the culprits to justice within days.
Since then, the inquiry has repeatedly stalled, with its lead investigator Tarek Bitar accused of insubordination for resuming his probe into the blast and charging several top officials.

The blast, which devastated the port and surrounding districts, injuring more than 6,500 and displacing some 300,000, occurred when a large quantity of ammonium nitrate fertilizer, improperly stored in a warehouse since 2014, somehow caught fire.
Survivors, relatives of the victims and rights groups have blamed the disaster on a political class widely viewed as corrupt and inept. To date, no official has been held accountable.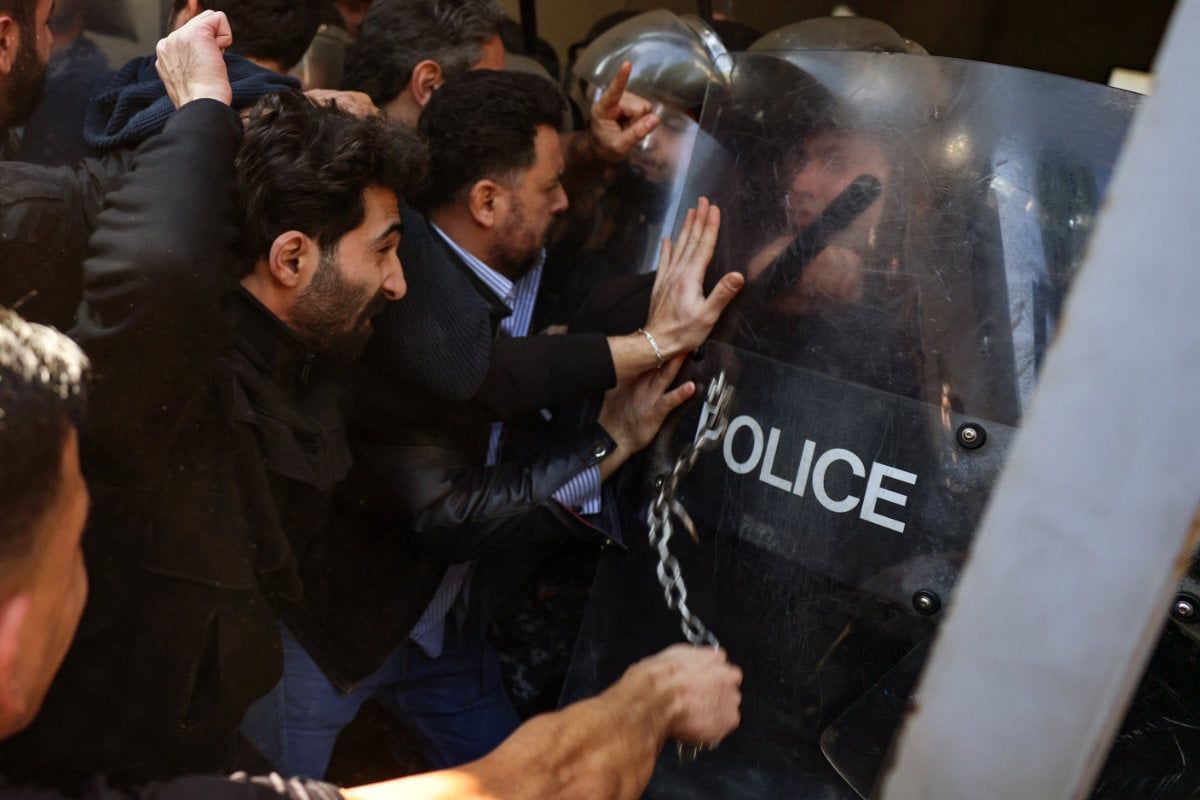 Relatives of Brirut Port blast victims clash with police outside the Palace of Justice in Beirut.
"The stuttering investigation into the 2020 Beirut port explosion had already demonstrated that the judiciary was a plaything in the hands of powerful figures, who could gleefully toss spanners into the legal works to hamstring procedures indefinitely," broadcaster and political commentator Baria Alamuddin said in a recent op-ed for Arab News.
Bitar's investigation was initially halted in December 2021 due to a ruling from the Court of Cassation. Three former cabinet ministers had filed court orders against him, while groups opposed to the inquiry, including the Iran-backed Hezbollah, accused him of bias.
Bitar was already the second judge to head the investigation following Judge Fadi Sawan's removal. In December 2020, Sawan had charged former prime minister Hassan Diab — who had resigned in the explosion's aftermath — and three former ministers with negligence.
However, Sawan was removed from the case after mounting political pressure, and the probe was suspended.
His successor, Bitar, also summoned Diab for questioning and asked parliament, without success, to lift the immunity of lawmakers who had served as ministers. The interior ministry also refused to execute arrest warrants, further undermining Bitar's quest for accountability.
In October 2021, protests calling for Bitar's removal were organized by Hezbollah and the Amal Movement, a Shiite political party headed by Nabih Berri, in the civil war-scarred Beirut neighborhood of Tayouneh.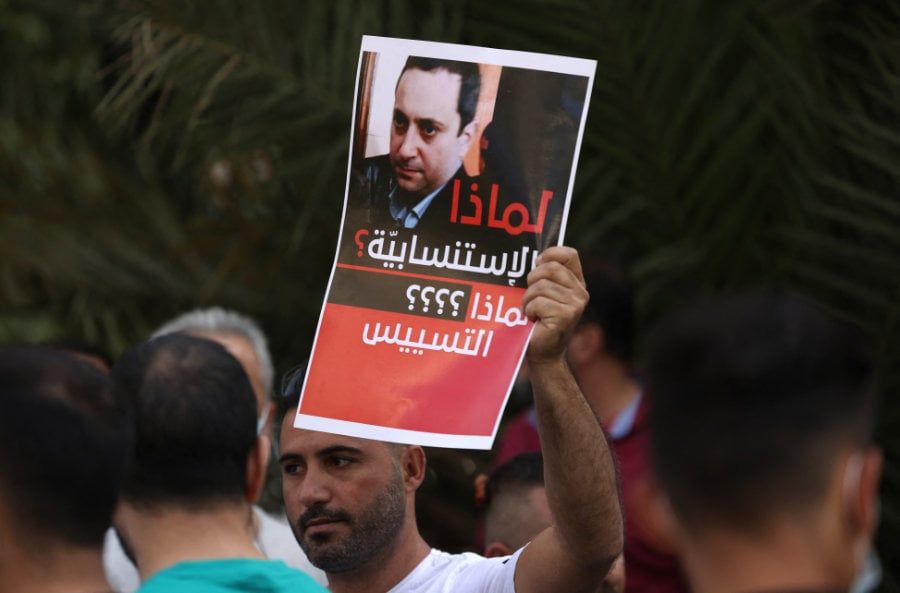 A supporter of Hezbollah and the Amal movements carries a portrait of Judge Tarek Bitar during a rally in Beirut on October 14, 2021, to demand his dismissal.

The protests quickly turned deadly when unidentified snipers opened fire on the crowd, killing seven civilians and injuring dozens in echoes of the 1975-90 civil war period. The gunmen were suspected members of the Lebanese Forces, a right-wing Christian party.

Given these tensions and hurdles, it took many by surprise when Bitar resumed his investigation on Jan. 23 after a 13-month hiatus, charging eight new suspects, including high-level security officials and Lebanon's top prosecutor Ghassan Oueidat.

Bitar also charged former prime minister Diab, parliamentarian Ghazi Zaiter, former interior minister Nouhad Machnouk, Major General Abbas Ibrahim, former army commander Jean Kahwaji, and Major General Tony Saliba.

Oweidat responded by issuing a travel ban against Bitar, accusing him of "sedition" and of "acting without a mandate," charging him with "rebelling against the judiciary." He also issued an order releasing 17 suspects held in pretrial detention.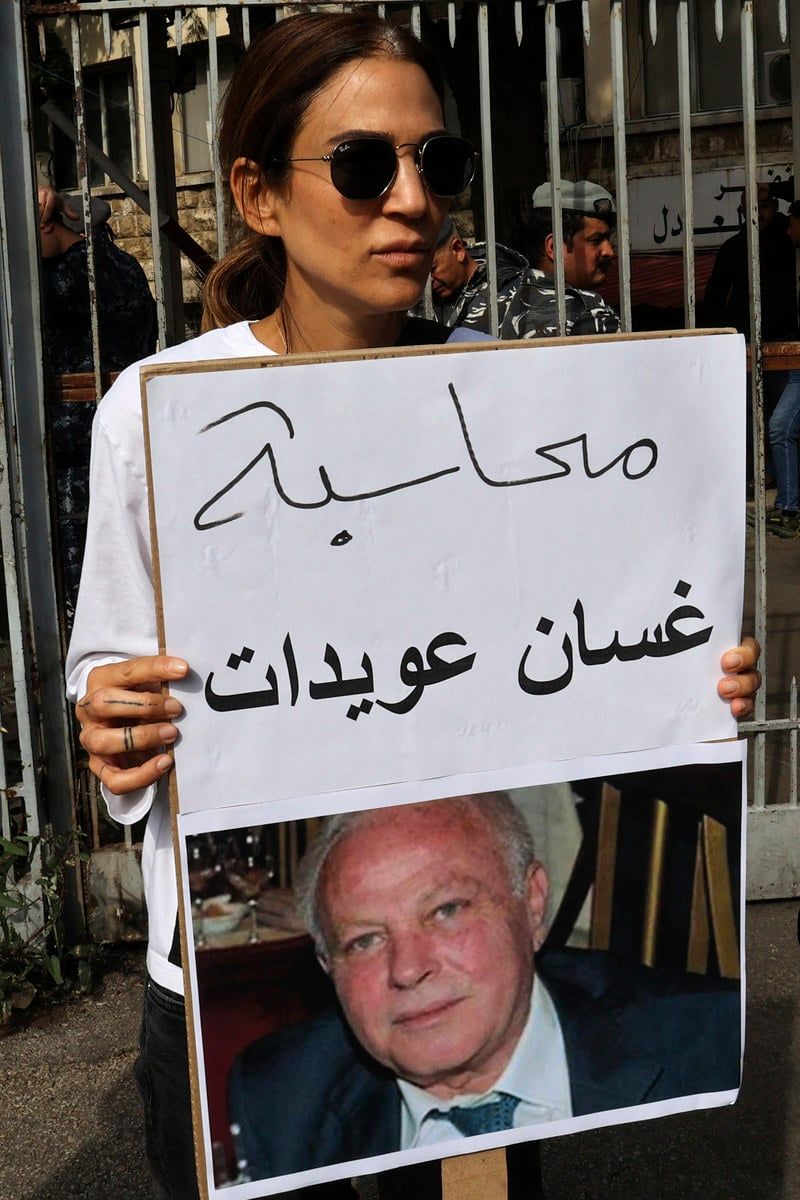 Lebanese protest in Beirut on January 28, 2023 to demand the removal and prosecution of top prosecutor Ghassan Oueidat.

"Lebanon's judiciary has become an object of ridicule, as judges leveled retaliatory charges against each other and arbitrarily ordered the releases of detainees," said columnist Alamuddin.

"By filing charges against senior officials, Bitar is not an out-of-control judge. Rather he is signaling that the entire complicit, corrupt leadership deserves to be brought to account."

The executive-judiciary squabble is a further test of Lebanon's crumbling institutions. Wracked by financial crisis and political paralysis, its currency in free fall and thousands of professionals and young people fleeing the country, expectations are low.

Michael Young, editor of Diwan, a blog of the Carnegie Endowment for International Peace's Middle East Program, and author of "Ghosts of Martyrs Square," is convinced that Bitar will not be permitted to do his work properly.

"We have to understand that there are two steps in this process," he told Arab News. "If Bitar invites someone, it's going to be very difficult if not impossible for him to force the people he wants to investigate to sit for their interviews.

"The police will not do anything about it because the interior ministry in its turn will not implement anything. The judicial police is controlled by the public prosecutor Oueidat, and he's made it clear that he will not order the implementation of any decisions.

"The ability of Bitar to do his job properly is going to be, in my opinion, impossible. His investigation is technically blocked."

Why Bitar chose to resume his inquiry now remains unclear. But for survivors and the families of those killed in the blast, his return offers a glimmer of hope.

"It was time for Judge Bitar to resume his work. The truth has to come out at some point and I think what Judge Ghassan Oueidat did by defying Judge Bitar is strengthening his will to uncover the truth," Tatiana Hasrouty, who lost her father Ghassan Hasrouty in the blast, told Arab News.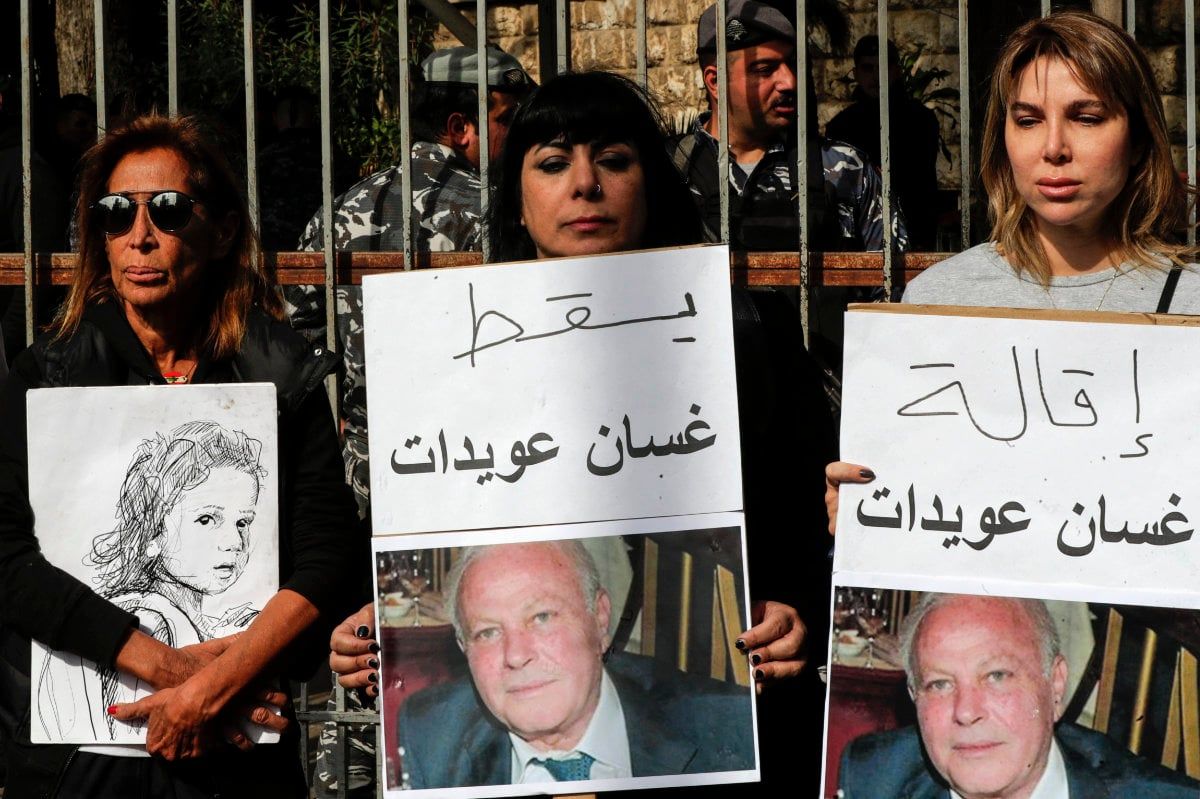 Lebanese protesters demand during a rally in Beirut on Jan. 28. 2023 that top prosecutor Ghassan Oueidat be discharged and held accountable for the 2020 port blast.

"I believe in Judge Bitar, not as a person, but rather as the judge who is in charge of investigating this crime and is working on uncovering the truth and upholding the rule of law. He is challenging the culture of impunity we, the Lebanese, have inherited by summoning politicians and high officials."

Bitar, who was first appointed as lead investigator in February 2021, was seen by many Lebanese as an impartial and honest judge.

The 49-year-old Christian, who hails from the country's north, rarely appears in public or speaks to the press, and is known to have a clean reputation and no political affiliations, a rarity in such a deeply sectarian country.

"Bitar is disconcerting for the corrupt ruling classes because he doesn't follow their rules," Alamuddin said in her Arab News op-ed. "He declines invitations to social occasions to avoid perceptions of influence, and doesn't accept calls from those seeking favors."

In a recent sermon, influential Maronite Patriarch Beshara Al-Rahi voiced his support for Bitar, urging him to "continue his work," despite the "unacceptable" judicial and political pushback.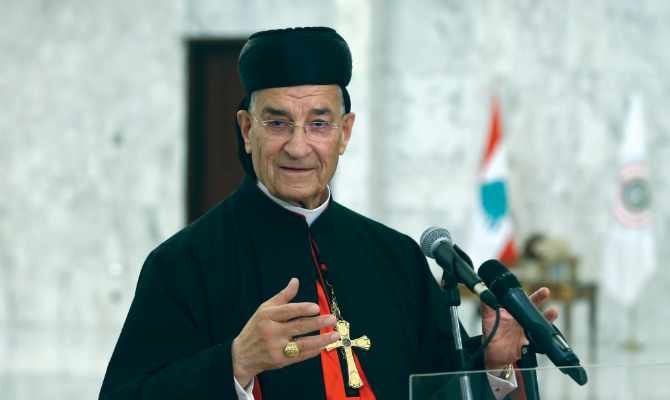 Maronite Patriarch Bechara Al-Rahi.

"The meetings of the judicial bodies are witnessing a lack of quorum with judges and public prosecutors defying the Higher Judicial Council and its head and refraining from attending the meetings," he said.

"We will not allow the port crime to go without punishment, no matter how much time passes and how many rulers change."

Al-Rahi, who is patriarch of the largest Christian community in the country, also called on Bitar to seek the help and assistance of any international authority that might aid him in uncovering the truth.

Human Rights Watch and Amnesty International have called on the UN Human Rights Council to "urgently pass a resolution to create an impartial fact-finding mission" into the port explosion.

"The Lebanese authorities have repeatedly obstructed the domestic investigation into the explosion," they said in a joint statement.

In Lebanon's fraught political climate, the chances of obtaining justice for the port blast's survivors and the families of those killed appear low.

"We understood from the beginning that the political class does not want the investigation to go through to the extent that they are even willing — as we saw in the Tayouneh incident over a year ago — to risk sectarian conflict to do so," Diwan editor Young told Arab News.

"They will not implement the rule of law. It is missing anyway in Lebanon today. They do not care about the consequences of having no rule of law."

However, Hasrouty, who has used social media to express sorrow and anger over the loss of her father, says that regardless of what Lebanese politicians and officials do, she will not give up hope.

"The truth scares the ruling elite but this is why we will pursue it till the end," she said. "They are scared of the power that the families and public now hold."