Rule relaxation on Hong Kong convention business welcomed by industry.
The lucrative convention sector has welcomed the Hong Kong government's decision to allow overseas delegates to attend city trade shows in the four days after Covid-19 hotel quarantine, but appealed for an end to isolation restrictions to further boost business.

The industry earlier urged the government to lift travel restrictions and said the shortened quarantine made no difference to the sector as visitors could not attend events while under medical surveillance.

"Relaxing restrictions for business travellers in attending business to business events is an affirmative measure supporting the exhibition and convention industry to rebound, and a positive sign to resume the MICE, or meetings, incentives, conferences and exhibitions, market gradually," a spokeswoman for the city's AsiaWorld-Expo said.

She was speaking after the Health Bureau said that arrivals from overseas who were issued an amber code during their four days of medical surveillance and were members of business to business trade exhibitions and conventions would be allowed to attend events in the city from Thursday.

But approved individuals would have to preregister, wear a mask and events would have to be "mostly B2B by nature".

"For other large-scale conventions and exhibitions which involve more participation of the local public, the relevant organising bodies can also make applications to the government," the bureau said.

Arrivals found to be infected with the coronavirus are given a red health code and people going into the medical surveillance period get an amber one.

People with an amber code are generally not allowed to enter places such as exhibition and trade show venues, as well as restaurants and bars.

Organisers of the RISE technology conference said last week the city's travel restrictions played a part in the decision to postpone the in-person event to March 2024, despite the reduction in the hotel quarantine.

Hong Kong tourism sector legislator Perry Yiu Pak-leung said the new rules were "a step forward", but insisted that the government should make further adjustments to restrictions.

Peter Lam Kin-yue, the chairman of the Hong Kong Trade Development Council, also backed the view that restrictions should be eased.

"The new arrangement will only allow arrivals with amber codes to attend trade fairs during the four-day medical surveillance period, but not public exhibitions," he said.

"This will still cause certain difficulties for the convention and exhibition industry, which has been hit hard."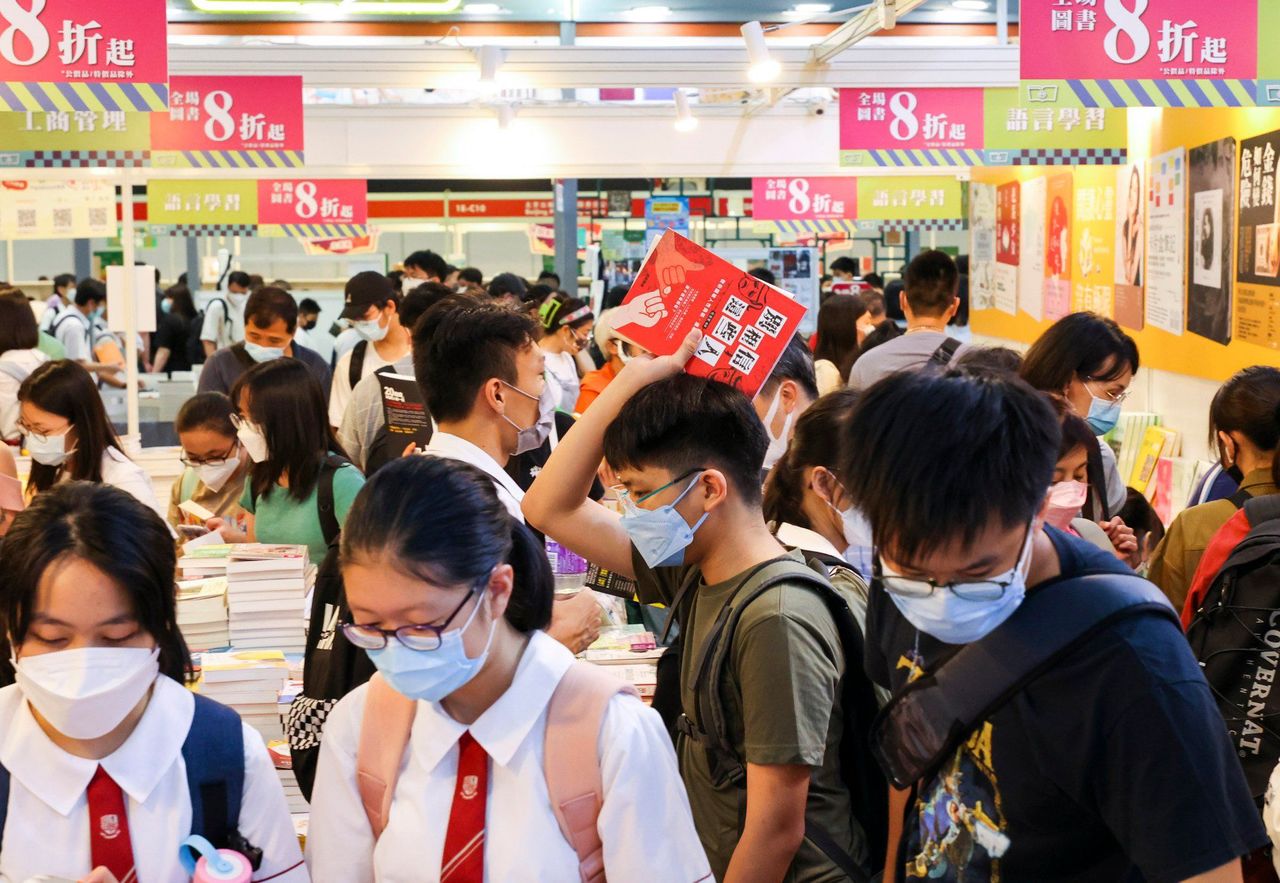 Crowds throng a book fair at the Hong Kong Convention and Exhibition Centre last month.

Lam highlighted two large-scale events open to the public, the Hong Kong Book Fair and Food Expo, held in the past two months, which recorded 850,000 and 430,000 visitors respectively.

He said their success showed that the industry could work inside the government's health measures.

Stuart Bailey, the chairman of the Hong Kong Exhibition and Convention Industry Association, said his organisation did not believe the latest changes would have a "significant impact on most trade show activity".

Bailey explained Hong Kong's appeal was as a place in the region for overseas exhibitors to meet overseas buyers.

"It remains unclear if the international buyers would also be willing to spend three days in a quarantine hotel and put up with the other restrictions for four days to come to a Hong Kong trade show. If there is a similar event in Bangkok or Singapore, it might be easier for them to go there," Bailey said.

A spokeswoman for Hong Kong Convention and Exhibition Centre (Management), a private firm responsible for the day-to-day management of the venue, said it would continue to communicate with the government "to implement quarantine-free measures and come up with a clear road map to rebuild the confidence of organisers, overseas exhibitors and buyers to reinvigorate Hong Kong's reputation as the trade fair capital of Asia".

Four major international shows held at the Hong Kong Convention and Exhibition Centre for years switched locations to Dubai and Singapore for this year and 2023.

A total of 119 exhibitions were held at the Hong Kong venue between July 2018 and June 2019, but the figure dropped to 62 in the year to June 2020 and to just 50 for the 12 months ended in June last year.

Simon Lee Siu-po, co-director of the international business and Chinese enterprise programme at Chinese University, said the government's relaxation of the rules to allow visitors to attend B2B exhibitions was because of industry demands as many important exhibitions were moving away from Hong Kong.

"However, the current quarantine policy is still unattractive for business travellers," Lee warned.

"The government needs to have a road map for the business sector to plan the events ahead or otherwise more businesses and people will go to places such as Singapore."