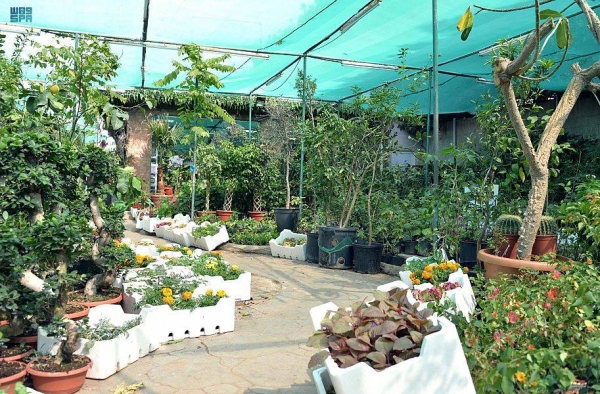 Saudi Arabia launches 1st phase of planting 49 million fruit and lemon trees
The Ministry of Environment, Water and Agriculture (MEWA) has started implementing the first phase of two initiatives to plant 49 million fruit and lemon trees in various regions of the Kingdom as part of the ambitious Saudi Green Initiative.
These include 45 million fruit trees in agricultural terraces, and four million lemon trees with renewable water by the year 2030.

The initiatives, with the slogan of "From Ambition to Action", will be implemented in cooperation with the Agricultural Development Fund and the private sector establishments.

These initiatives are expected to provide more than half of the Kingdom's imports of fruits, amounting to around SR4.5 billion, so as to achieve the goals of the Kingdom's Vision 2030.

This was revealed during a workshop organized by the Ministry on Tuesday at its headquarters in Riyadh.

Several officials and directors of the Ministry's branches attended the event, organized with the aim of formulating criteria and conditions for selecting sites, and determining the locations of nurseries and afforestation to achieve the objectives of the two initiatives.

Under the initiatives, 45 million fruit trees will be planted in the regions of Makkah, Asir, Al-Baha, and Jazan, and four million lemon trees will be planted with renewable water in the regions of Riyadh, Eastern Province, Makkah, Najran, Qassim, Madinah, Al-Baha, Asir, and Jazan.

The two initiatives are expected to contribute effectively to the sustainability, cultivation and production of the fruit crop to achieve food security and sustainable development, exploit rainwater and renewable water, and benefit from it in irrigation and replenish groundwater reserves.

They also aim to encourage farmers, investors and entrepreneurs to invest in planting fruit trees and manufacturing industries, increase green space to contribute to reducing carbon emissions, create job opportunities and increase income in the targeted areas for the sustainability of rural resources, in order to achieve the goals of the Saudi Green Initiative.

The initiatives are also expected to contribute to providing investment opportunities for entrepreneurs and investors in the field of growing fruit crops and processing industries related to fruit products, promoting eco-tourism, providing opportunities for training university students and conducting scientific research at the local and global levels, in accordance with the objectives of the Saudi Vision 2030.