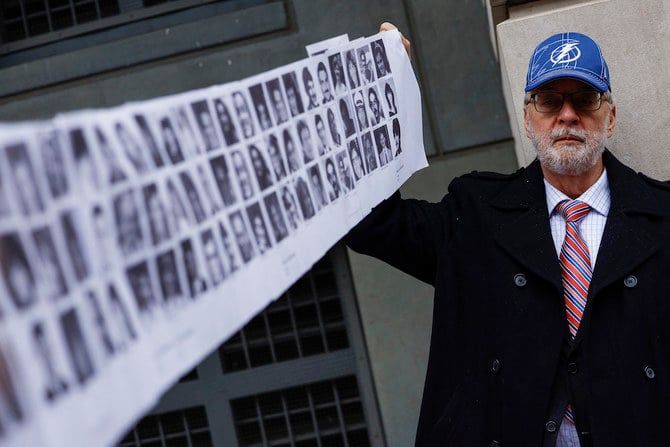 UK archives reveal government unease at Mandela mediation over Lockerbie
Documents released by the National Archives in the UK have revealed that Tony Blair's government believed Nelson Mandela was "unlikely to be helpful" in mediation efforts with Libya in the aftermath of the 1988 Lockerbie bombing, but that he could be used "against" Tripoli in the event of negotiating compensation.
At a meeting in London in 2001, former South African President Mandela told Blair that the UK was "wrong to hold Libya legally responsible for the Lockerbie bombing" following the conviction of Abdelbaset Al-Megrahi earlier that year.

Mandela had earlier suggested that the UK had broken promises over lifting sanctions on the country if it cooperated in handing over Al-Megrahi and his co-accused Lamin Khalifah Fhimah to stand trial for their alleged involvement in the bombing.

Blair told Mandela that Libya was "liable for Al-Megrahi's actions" as he "had been a member of the Libyan intelligence service" when the attack took place, but that the UK did not necessarily consider Libya "directly responsible," nor did it definitively believe the attack had been ordered by the country's leader at the time, Muammar Gaddafi, according to John Sawers, a former foreign policy advisor to the government.

However, Blair said if Al-Megrahi, who was appealing against his conviction by a court in the Netherlands at the time, lost his appeal, "then presumably Libya would have to come to some arrangement on paying compensation."

In the documents, Sawers wrote that the UK "might even be able to use Mandela back against (Gaddafi) if the Libyans reject a reasonable (compensation) offer," adding that it would be important that Tripoli acknowledged some responsibility for the atrocity.

But Mandela's usefulness was disputed within Downing Street, with Mark Sedwill, the private secretary to then-Foreign Secretary Robin Cook, telling Sawers in a note: "Mandela is, at best, suffering from selective memory and a basic misunderstanding of international law."

Another aide wrote to Sedwill saying: "Mandela evidently sees himself acting as mediator between the prime minister and Gaddafi. This is unlikely to be helpful. Might there be value in mentioning this to the South Africans, given their wider concerns about Mandela's interventions in international issues?"

Al-Megrahi lost his appeal and was released on compassionate grounds in 2009. He died of cancer in 2012.