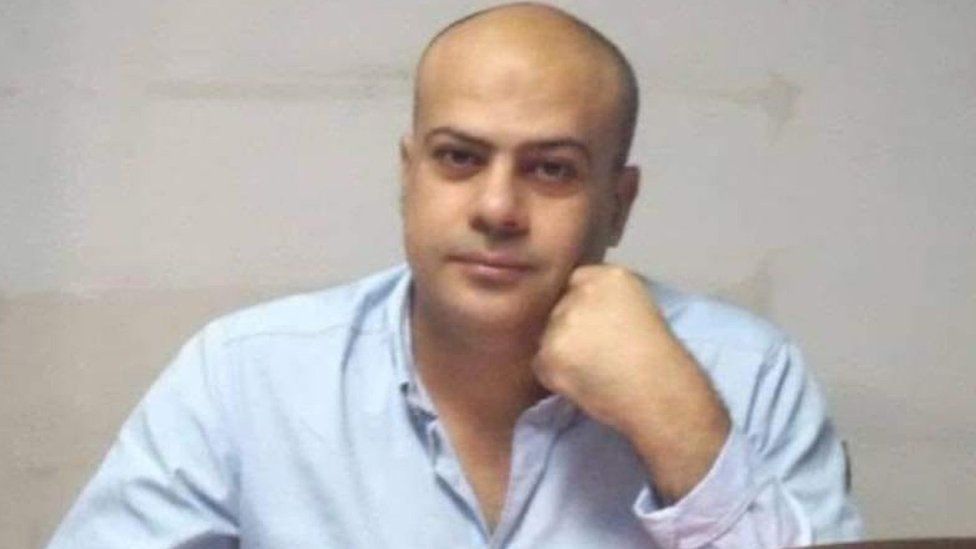 Ayman Hadhoud: Questions over Egyptian economist's mysterious death
Egyptians are asking questions over the mysterious death of a prominent economist, Ayman Hadhoud, in the custody of security forces. Mr Hadhoud's relatives were asked to collect his body from a psychiatric hospital in Cairo on Saturday, over two months after they say he disappeared.
Official accounts of what happened to him appear to contradict each other.

The case has again brought into focus what activists have referred to as Egypt's "abysmal human rights record".

Mr Hadhoud, 48, was a member of the liberal Reform and Development Party, headed by Mohamed Sadat, a nephew of the late President Anwar Sadat.

His brother, Omar, last saw him on 5 February. Soon after, his family was told by a policeman that Ayman was being held at a police station by the State Security Agency. However, officials in that department denied it.

Mr Hadhoud's family later heard that he had been taken to the notorious Abbasiya Mental Health Hospital, near Cairo airport. On Saturday, they were informed officially that he had died there a month earlier.

Egypt's interior ministry has since stated that Mr Hadhoud was sent to the hospital in February after trying to break into an apartment in central Cairo. Hospital records are said to have mentioned an attempted car theft in a different location, outside the city.

"Because of the contradictions, it's clear there are violations," Omar Hadhoud, who is a lawyer, told me.

"There were no reasons" for the authorities to target his brother, he said. However, he admitted that Ayman did have "his own opinions" and had previously expressed concerns about his safety.

Soon after Ayman Hadhoud's disappearance, his relatives sought the help of Mohamed Sadat, who has previously acted as an unofficial negotiator on behalf of individuals jailed under the administration of Egyptian President Abdul Fattah al-Sisi.

Rights groups say that enforced disappearances continue and that tens of thousands of Egyptians, including journalists, opposition politicians, business owners and human rights activists, remain arbitrarily detained. Many have been convicted in what are seen as unfair trials.

Meanwhile, President Sisi and his supporters deny that Egypt holds political prisoners, and some well-known political detainees have recently been freed.

Mr Hadhoud's family is now awaiting the results of a post-mortem examination of his body before a funeral can take place.

They want international attention for his case. Omar Hadhoud said: "I hope this will help us find out the truth about what happened."

In a separate development on Monday, the family of leading activist Alaa Abdel Fattah, who is on hunger strike in Cairo's Tora prison, revealed that he had become a British citizen.

Abdel Fattah, 40, was detained during a crackdown on anti-government protests in 2019 and was sentenced to five years in jail last December after being convicted of spreading false news. Human rights groups had called the charges spurious and the trial a sham.

Abdel Fattah is demanding that British consular officials are allowed to visit him, and that he is allowed to communicate with lawyers in the UK.