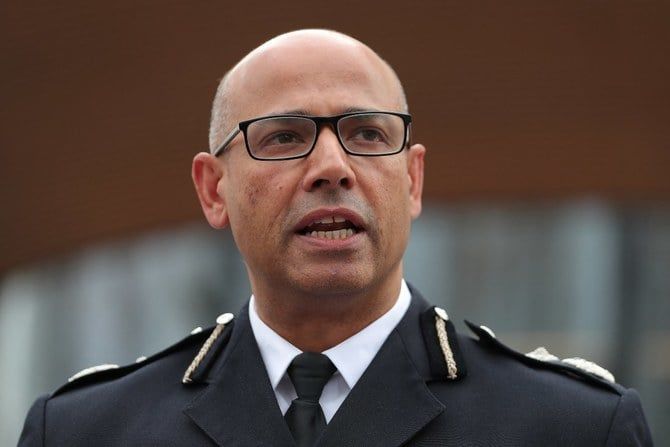 Review of anti-extremism strategy driven by right-wing ideology, says ex-head of UK counterterrorism policing
A review into Britain's anti-extremism Prevent strategy is driven by "right-wing" ideology, the former head of UK counterterrorism policing has said.
Neil Basu, a former Metropolitan police assistant commissioner who was the UK's top counterterrorism police official until 2021, said the review by William Shawcross was "insulting" to police officers working to stop extremism leading to terrorist attacks in Britain.

The report, covering 188 pages and making 34 recommendations, included claims that Prevent had focused too much on right-wing extremism and not enough on Islamist radicalization.

It added that the strategy "has a double standard when dealing with the extreme right wing and Islamism."

Basu said: "That is in my view driven by a right-wing viewpoint, that XRWT (extreme right-wing terrorism) is either unimportant or doesn't really exist. The head of MI5 says it's 20 percent of the work they do, so I would listen to him."

He acknowledged that right-wing extremism was less prominent than Islamist extremism overall, but added: "It's insulting to any counterterrorism professional to suggest they'd put any particular ideology over another.

"It's about how they risk-assess the initial intelligence of the potential for violence and how it is then dealt with afterwards."

Among the report's findings was evidence that the strategy confused genuine right-wing political concerns, such as on immigration, with extremist views.

"Prevent takes an expansive approach to the extreme right wing, capturing a variety of influences that, at times, has been so broad it has included mildly controversial or provocative forms of mainstream, right-wing-leaning commentary that have no meaningful connection to terrorism or radicalization," the report said.

"However, with Islamism, Prevent tends to take a much narrower approach centred around proscribed organizations, ignoring the contribution of non-violent Islamist narratives and networks to terrorism.

"Prevent must ensure a consistent and evidence-based approach to setting its threshold and criteria, and ensure it does not overlook key non-violent radicalizing influences."

Home Secretary Suella Braverman accepted all 34 of the report's recommendations, telling the House of Commons: "Prevent has shown cultural timidity and an institutional hesitancy to tackle Islamism for fear of the charge of Islamophobia." She added: "Prevent's focus must solely be on security, not political correctness."

But Amnesty International rejected the report's findings, saying it was "riddled with biased thinking, errors and plain anti-Muslim prejudice."

Ilyas Nagdee, Amnesty International UK's racial justice director, said: "William Shawcross's history of bigoted comments on Muslims and Islam should have precluded his involvement in this ill-starred review in the first place.

"There's mounting evidence that Prevent has specifically targeted Muslim communities and activists fighting for social justice and a host of crucial international issues — including topics like the climate crisis and the oppression of Palestinians."

Many Muslim groups boycotted participation in the report over Shawcross's historical views on Islam.